About Us
On April 1, 2014, a plea went out on Facebook looking for someone who could care for a kitty who still had his eyes shut and would need bottle-fed. This little kitty was abandoned by his momma and would die if not fed soon. We knew we had to help this kitten. Having bottle-fed baby otters, baby kangaroos, and experience working with a variety of exotic animals, and with a medical background in nursing, we took this little kitty into our home and instantly fell in love with him. This was the beginning. After this, we got many calls for help with rescuing animals in our community. Howe-2 Care 4 Critters was born out of this great need.
Our Mission
Howe-2 Care 4 Critters is a 501c3 non-profit resource in helping foster, rehabilitate, and care for animals in need.
Meet the Founders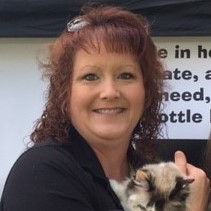 Holli
Holli has always loved animals her whole life. She got her first pet, a cat when she was five years old and has loved cats ever since. Holli became a licensed vocational nurse right out of high school, and a few years later, after the birth of her daughter Brittani, she decided to open a licensed family childcare so she could stay home working while raising her child. Holli passed on her love of all animals to Brittani, and in 2014 when the call was put out to help an orphaned kitty, Holli and her daughter knew they had to help. With their combined animal and medical experience, they became known in their community for their ability to help kitties in need. A few years into rescuing kitties, they officially opened the 501c3 non-profit rescue Howe-2 Care 4 Critters.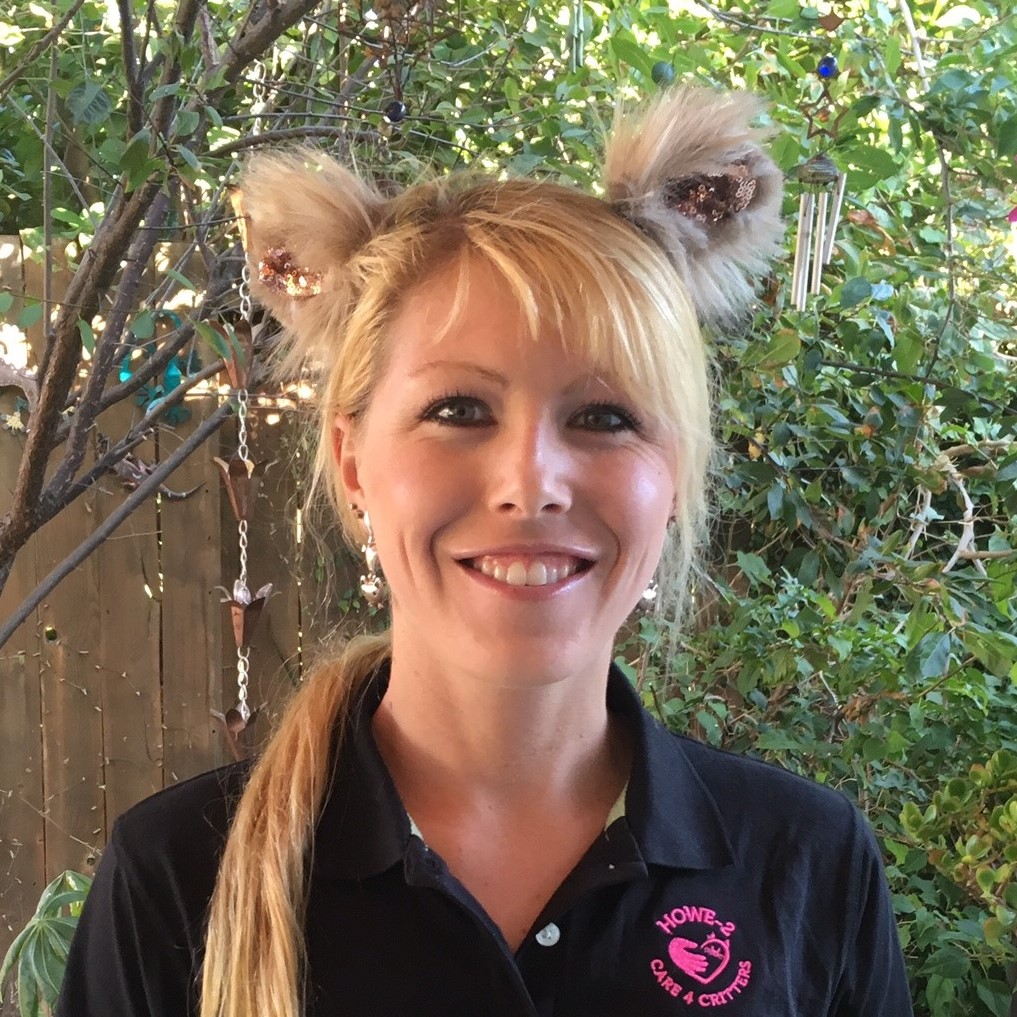 Brittani
Ever since Brittani was a very young child, she knew she wanted to work with animals when she grew up, just like her hero Steve Irwin. As a teenager, she would help injured wild animals and rehabilitate and release them when they recovered. Right out of high school, she started volunteering with the animal education and conservation facility Nurtured By Nature/Animal Educators. She worked her way up to becoming the lead animal keeper, with around 200 animals in her care. Brittani did an international internship at the Australia Zoo, home of the Crocodile Hunter, while in college. She also worked part-time at the San Diego Safari Park for a brief time before being hired full-time at her current job with Nurtured By Nature/Animal Educators. With the knowledge and skills she acquired at her various jobs, Brittani started Howe-2 Care 4 Critters with her mother Holli after she was called to help a young kitten who was abandoned by his mommy. Since then, they have rescued hundreds of kitties in need.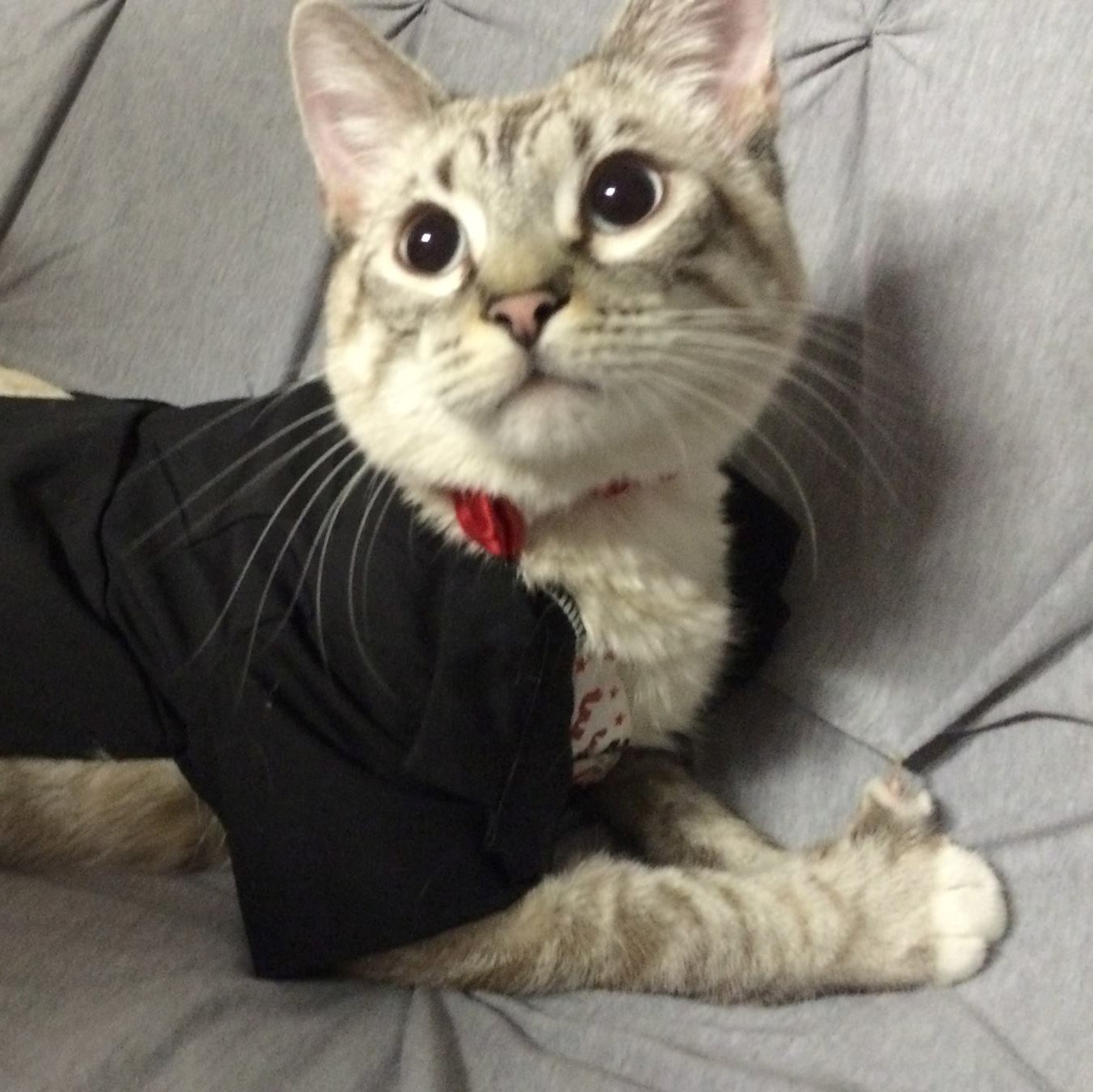 Wiggles The Cat
Wiggles was abandoned by his mommy cat when he was around 12 days old. He was rescued by a good samaritan who found him and reached out for someone to help. Brittani and Holli stepped up to take him in. Having never cared for a kitten so young, and one that needed bottle-fed, they used their animal and medical experience to help Wiggles thrive. At first, Brittani and Holli were going to care for him until he was old enough to adopt out. But, they fell in love with him and decided to make him a part of their family. Wiggles is now the spokescat for the non-profit rescue Howe-2 Care 4 Critters. Wiggles enjoys going out in public to meet his fans, and when he can't go, a flat version of him goes traveling with Brittani and Holli. First, Brittani dresses the real live Wiggles in clothes relative to where they will be traveling. Followed by taking a picture of Wiggles, enlarging and laminating it, and finally — "Flat Wiggles" is ready to travel around the world on new adventures! Flat Wiggles has been all around the world making new fans. He has had his picture taken on the bridge of a cruise ship with the Captain, climbed the Great Wall of China, seen icebergs in Antarctica, and visited Hobbiton in New Zealand — just to name a few of his favorite places.